L.E. Beck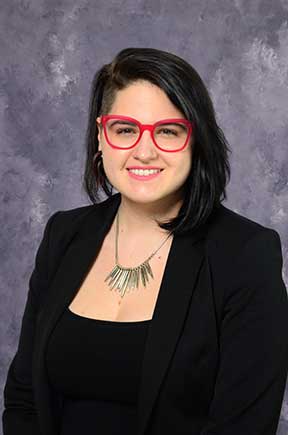 L.E. Beck represents people seeking justice for violations of their civil rights. L.E. graduated valedictorian of Cleveland State University's College of Liberal Arts and Social Sciences in 2017, with bachelor's degrees in Sociology and Ethical Philosophy, as well as an undergraduate certificate in Bioethics. L.E. moved to Missouri in 2018 to attend Saint Louis University School of Law and earned a J.D. with a concentration in health care law.
During law school L.E. interned as an investigator for the Missouri Commission on Human Rights. She made determination recommendations to the Executive Director after collecting evidence, conducting interviews, and analyzing the law applicable to claims of employment discrimination under the Missouri Human Rights Act and the Americans with Disabilities Act.
Since joining Dashtaki Law Firm, LLC, L.E. has focused on supporting people fighting back against discrimination based on disability, sex, and race. L.E.'s intersectional approach to legal advocacy prioritizes achieving holistic results for clients — not just "winning" a lawsuit.
Education
Saint Louis University School of Law, J.D., Health Care Law Concentration, 2021
Cleveland State University, B.A., Sociology and Philosophy-Ethics concentration,
Bioethics Certificate, 2017
Bar Admissions
Professional Associations and Memberships
Missouri Bar Association
Illinois Bar Association
The Lawyers Association of St. Louis
Contact the Employment Discrimination Attorneys at Dashtaki Law Firm, LLC