Employee Rights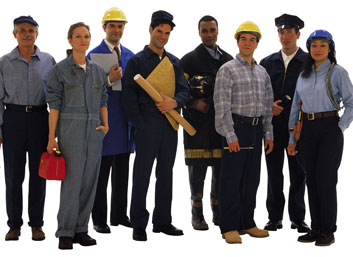 St. Louis & Jefferson City Employee Rights Lawyer
The Dashtaki Law Firm is committed to protecting employee rights. Located in St. Louis and Jefferson City, Missouri, the employee rights lawyers at Dashtaki Law Firm have extensive experience protecting the rights of workers to receive overtime pay, minimum wage, unpaid wages and other compensation throughout Missouri. If you need a wage and hour attorney to fight for you, the lawyers at Dashtaki Law Firm stand ready to protect your rights and assist you with any wage and hour issue, including:
The Law in Missouri is Clear: You Deserve the Pay You've Earned
Both Missouri law and the federal Fair Labor Standards Act (FLSA) governs the way Missouri employers are required to account for wages, salary and benefits. Unfortunately, many employers take advantage of Missouri workers who are unfamiliar with the regulations.
If your employer has cheated you out of earnings, talk to an experienced Missouri wage and hour lawyer today.
The attorneys at Dashtaki Law Firm seek to represent workers who have been deprived of minimum wage or overtime pay violations in the following industries:
Current Active Investigations:
Assistant Managers / Supervisors
Servers / Waiters / Waitresses / Bartenders
Retail Store Employees
Hospital and Healthcare Employees
Field Service Technicians
Computer IT Help Desk Workers
Couriers / Delivery Drivers / Messengers
Call Center Employees
"Work Off the Clock"
Loan Officers / Underwriters / Bank Tellers
Inside Sales Representatives
The wage and hour attorneys at Dashtaki Law Firm know the law, understand the legal system and are determined to get results for our clients. If you are currently experiencing mistreatment at work related to your wages, or feel that your employer may not be treating you fairly in accordance with the law, please contact us for a free consultation.
Contact an experienced wage and hour lawyer today
Wage and hour cases can be highly complex, so it is essential to speak with an experienced Missouri wage and hour lawyer immediately.  If you are being cheated out of minimum wage or your employer has not paid you the legally mandated overtime wages, you should contact an experienced Missouri wage and hour lawyers immediately to understand your legal rights because you have a very limited time to take action, as you may lose your rights if you delay.
The Dashtaki Law Firm offers a free and confidential initial consultation to review your case. Contact the lawyers at Dashtaki Law Firm today so that we can begin our investigation.
The wage and hour attorneys at Dashtaki Law Firm, LLC, serve clients throughout Missouri, including St. Louis City, St. Louis County, Jefferson County, St. Charles County, Franklin County, Cole County, Boone County, Camden County, Callaway County, Osage County, Moniteau County, Miller County, Morgan County, Warren County, Jefferson City, Columbia, Lake of the Ozarks, Osage Beach, Camdenton, Fulton, Linn, Tipton and California, MO.
St. Louis Wage and Hour Lawyer Cyrus Dashtaki Home
Contact Jefferson City, Missouri Employee Rights Attorney Cyrus Dashtaki